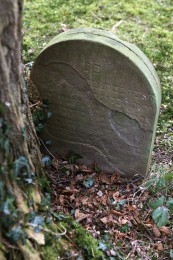 Jewish cemeteries are located for eternity. Each grave is in possession of the dead for an unlimited stretch of time. The project group 'Jewish cemetery' wants to follow this time demand and since 1988 dedicades itself to the maintainance of 'the good place', how the Jewish cemetery is also called.
The origin of the project group is inseparably connected to the constitution of the town twinning between Solingen and Ness Ziona (Israel). As initiators Mr. Gerd Kaimer, Mr. Armin Alfermann and Mr. Wilhelm Bramann have to be noted.
In June 1987 mayor Nissan Krupsky (Ness Ziona) and mayor Gerd Kaimer of Solingen undersigned the twinning charter stating:
"By this partnership we wish to plant a tree of friendship, which can not cover up the painful past of the Jews during the NS rule in Germany, but become a sign of hope and a reminder at the same time."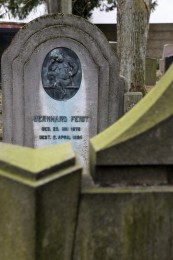 Spiritual father of the idea to install a school sponsorship for the Jewish cemetery was the late photo journalist Armin Alfermann, who died in 1998.
When in the fall of 1987, Armin Alfermann suggested this to the mayor, Gerd Kaimer approached the administration of the Municipal Comprehensive School of Solingen to ask them if they were willing to take over the sponsorship of the Jewish cemetery, since the site lies in the commuting area of the school.
They didn't have to think twice. How did mayor Krupsky once express it?
"I believe it's our duty to teach our children more tolerance between humans and people and states."
This was an opportunity to introduce young people to this task.
Wilhelm Bramann – teacher of the said school from 1986 to 1990 – initiated a project group and started working with sixth grade students at first. Meanwhile students from all classes, also the seniors, have been busy in the project group.
In 1990 Michael Sandmöller took over the project group, who on his passed on the torch to his colleague Simone Sassin in 2017. Since 2015 the school is named Alexander-Coppel-Gesamtschule.